PROFESSIONAL MOVING SERVICES IN WASHINGTON HEIGHTS
Whether you live in Washington Heights near the George Washington Bridge, the High Bridge, or the Alexander Hamilton Bridge, or you are moving from the neighborhood, we can help with all aspects surrounding your move. Moving Man, Inc. is a Washington Heights moving company that knows the neighborhood, and can have you feeling at home in your new home right away.
Why you should consider us for your move
We understand that you might be afraid of what can happen when you move. After all, you may have heard horror stories about moving, from movers who don't show up on time to ones who don't take care of precious items. You do not need to worry with us. We at Moving Man, Inc. screen our workers, and will treat your items with consideration and care.
In addition, our Washington Heights movers know the neighborhood. Whether you live in the neighborhood because you like the atmosphere or being close to employers like the Columbia University Medical Center, or you go to school at the Columbia University College of Physicians and Surgeons, or you need to be close to the George Washington Bridge, we can help you move into the Washington Heights neighborhood. And if you are moving elsewhere, we can help as well.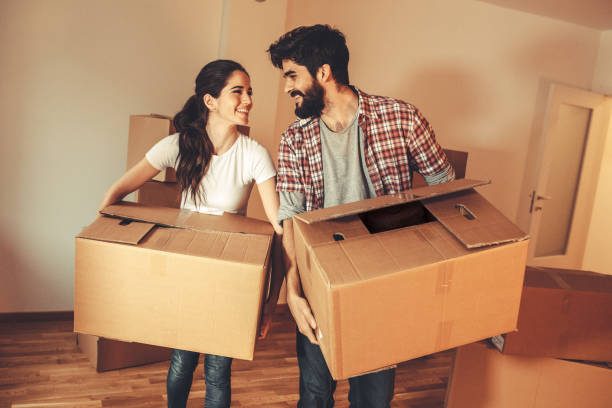 What Moving Services We Offer
Here is how our Washington Heights mover services work. We can either pack up, unpack or just move your items for you. If you find that you need to dispose of some of your items, we can do that for you for a fee. We also have storage services in Upper Manhattan where we can move your items that won't fit into your new home.
When your boxes are packed and ready to go, we will move you to your new location, treating your items professionally, and getting your furniture and the rest of your stuff to the new digs. You can relax in not having the hassle of schlepping the item yourself.